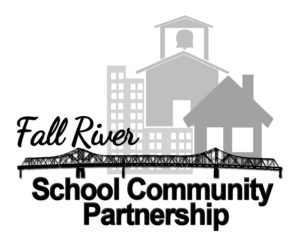 REGISTER for the 2019-2020 Trainings :
February 25: Digital Responsibility, Children's Advocacy Center 
March 24: LGBTQ training, Fenway Health
April 28: Mindfulness, Detective/SRO Michelle Palladini
May 26: 
---
Dates:
February 25, 2020
March 24, 2020
April 28, 2020
May 26, 2020
---
The Greater Fall River School Community Partnership collaboration was founded during the 2012-2013 school year.  The partnership originally consisted of the former Youth CHOICES Collaborative and various school representatives.  The group meets monthly in an effort to connect various agency offerings to the youth of our schools and community, providing safe activities, healthy resources, and expanded learning opportunities.  There are regular trainings that address the prevalent and current needs of our youth.  The School Community Partnership has developed a strong network of providers who are dedicated to breaking down the obstacles young people in Fall River face while helping them grow into productive citizens.  We strive to support our youth, encouraging their development through positive opportunities, intervention and prevention, and empowerment to ensure success.
Co-Coordinators: Michaela Hetzler | 508-678-2891, ext. 1460
Meeting Time: Fourth Tuesday of the month, from 8:30 – 10:00am in the Room 251 restaurant at Diman Regional Vocational Technical High School.