Oct
19
Fri
Parent Information Network (PIN) Parent Support Group

@ Family Resource Center, 2nd Floor
Oct 19 @ 9:00 am – 10:30 am

Parent support group for parents engaged in the PIN program held on the 1st and 3rd Friday of every month.
Please contact PIN Parent Coordinator, Chelsie Atwood for more information.
Thanksgiving and Christmas Assistance Sign-Ups @The Salvation Army

@ The Salvation Army
Oct 19 @ 9:00 am – 2:00 pm
For families of 2 or more who live in the following towns:
Fall River, Somerset, Assonet and Westport
Applicants MUST Bring:
Photo ID
Birth Certificate for children 12 years old or younger
Piece of current mail for everyone over 18 in the household
Custody papers for foster children
Alzheimer's and Dementia Educational Support Group
Oct 19 @ 11:00 am – 12:30 pm

Hope Dementia & Alzheimer's Services Alan Johnson, LICSW facilitates this group held on 1st and 3rd Friday of every month. This program is specifically for people caregiving for someone with memory impairment and provides an opportunity to share experiences, receive information, guidance and support. Contact 508-775-5656 or info@HopeDementia.org to register or for more information.
Oct
22
Mon
Hope Hospice General Grief Support Group
Oct 22 @ 4:30 pm – 6:00 pm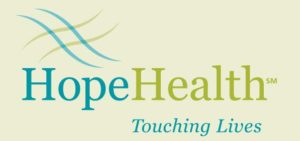 The Center for Hope and Healing provides a monthly general grief group on Mondays. Hope Hospice grief support groups provide a safe, confidential and supportive setting for anyone experiencing a loss and are led by trained facilitators. Please contact 508-957-0304 to register or for more information.
Stop, Slow, Go: Strategies to Address Self-Regulation

@ Saint Anne's Hospital: The Fernandes Center for Children & Families
Oct 22 @ 5:00 pm – 6:00 pm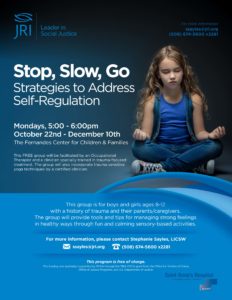 Mondays, October 22nd – December 10th
This FREE group will be facilitated by an Occupational Therapist and a clinician specifically trained in trauma-focused treatment. The group will also incorporate trauma sensitive yoga techniques by a certified clinician.
This group is for boys and girls ages 8-12 with a history of trauma and their parent/caregivers. The group will provide tools and tips for managing strong feelings in healthy ways through fun and calming sensory-based activities. 
School on Wheels

@ Family Resource Center
Oct 22 @ 5:45 pm – 7:00 pm
Weekly one-on-one tutoring program for children kindergarten through 12th grade impacted by homelessness. This program is closed for referrals.